Machine Learning Deployment
What is ML Deployment?
The 4 Deployment Paradigms
Deployment Requirements
Deployment Architectures
Other Issues
What is ML Deployment?
Data Science != Data Engineering
Data science is scientific
Business problems -> data problems
Model mathematically
Optimize performance
Data engineers are concerned with
Reliability
Scalability (load parameters)
Maintainability
SLA's
...
Closed Loop Systems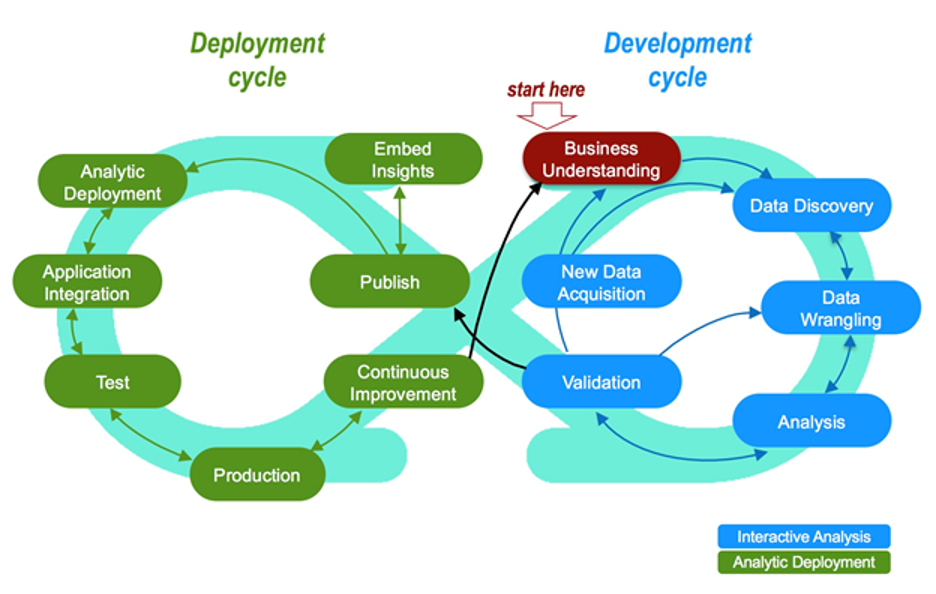 DevOps vs ModelOps
DevOps = software development + IT operations
Manages deployments
CI/CD of features, patches, updates, rollbacks
Agile vs waterfall
ModelOps = data modeling + deployment operations
Java environments
Use of containers
Also C/C++ and legacy environments
Model performance monitoring
The 4 Deployment Paradigms
Batch
80-90% of deployments
Leverages databases and object storage
Fast retrieval of stored predictions
Continuous/Streaming
10-15% of deployments
Moderately fast scoring on new data
Real time
5-10% of deployments
Usually using REST (Azure ML, SageMaker, containers)
Mobile
Latency Requirements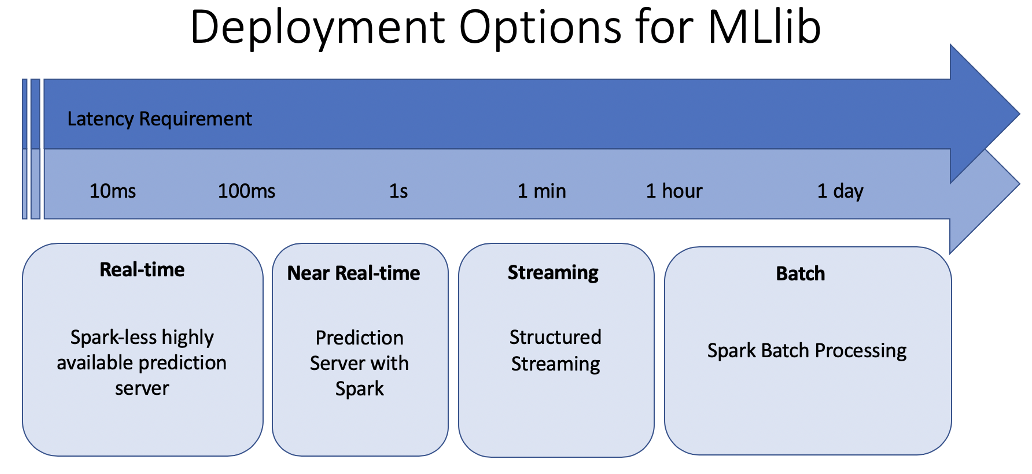 Deployment Requirements
All the (DevOps) things!
And then more things!
Core Requirements
Model architecture
ML pipeline w/ featurization logic
Monitoring + Alerting
CI/CD pipeline for automation
Testing framework (unit + integration)
Version control
Core+ Requirements
Model registry
Data and model drift
Interpretability
Reproducibility: data, code, environment, debugging
Security
Environment management
Specialized Requirements
Data dictionary
Cost management
A/B testing
Performance optimization
Deployment Architectures
Standards for each deployment paradigm
Managed by an admin
Clear responsibilities on maintenance in production
Who gets paged at 2 in the morning?
Architecture I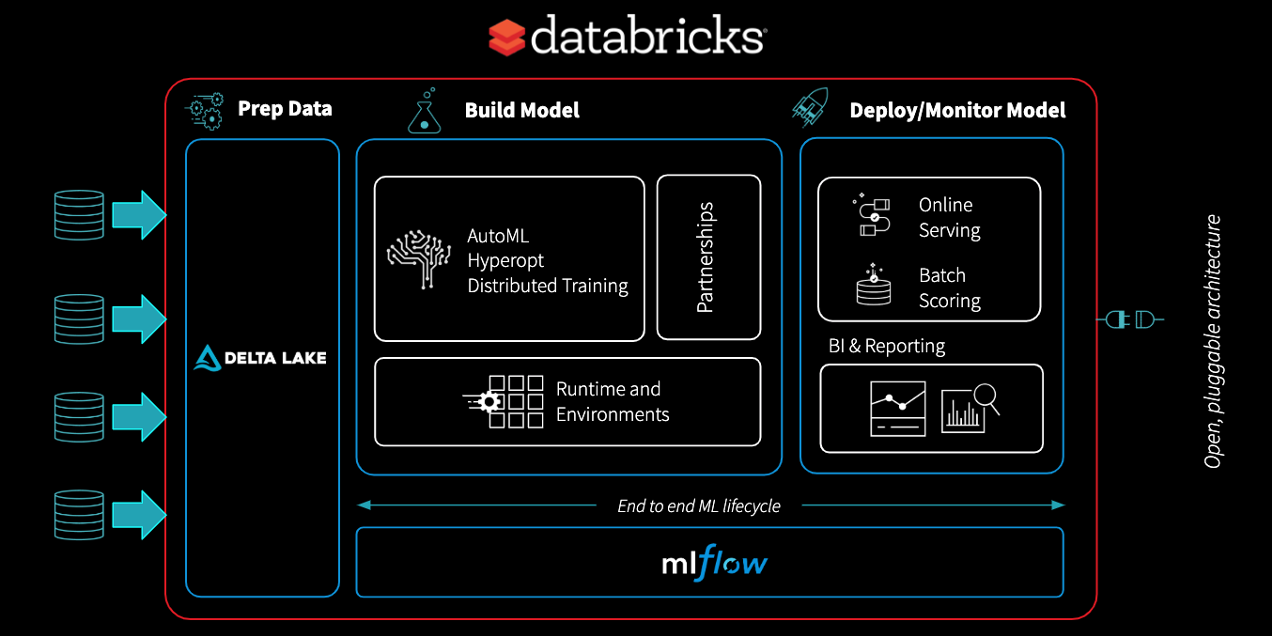 Architecture II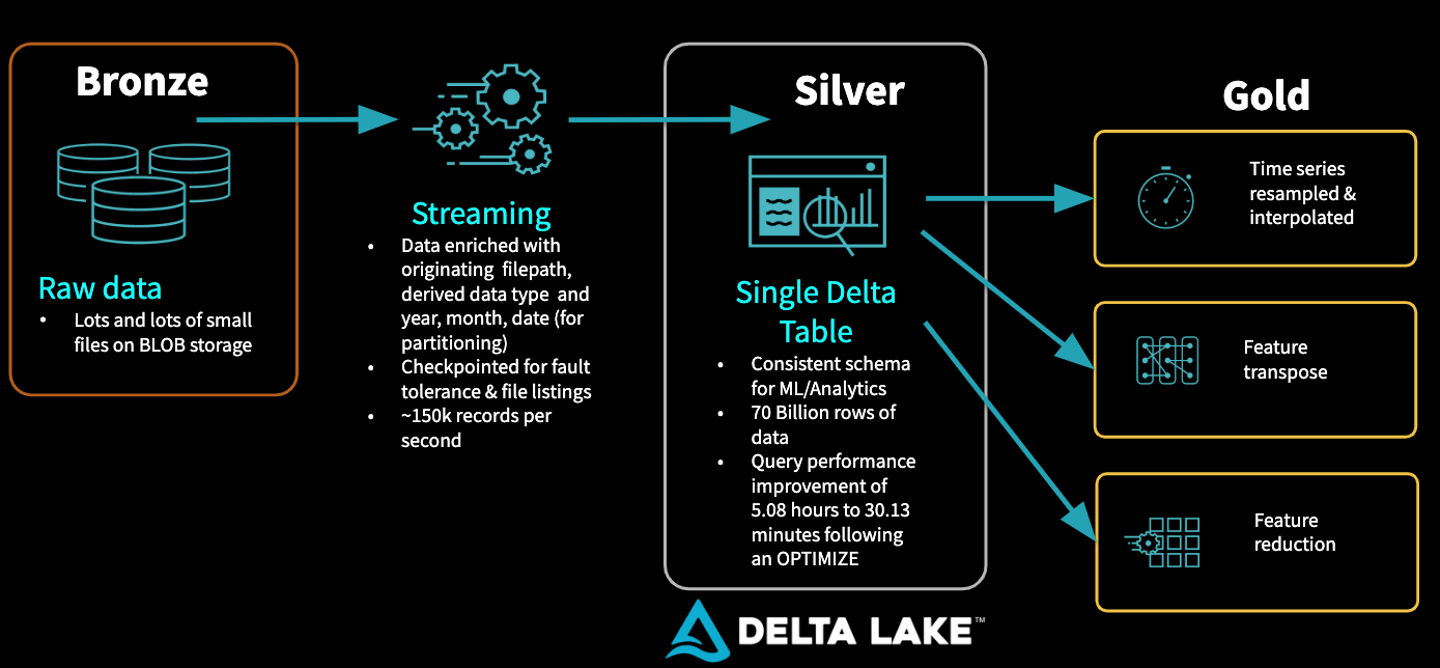 Architecture III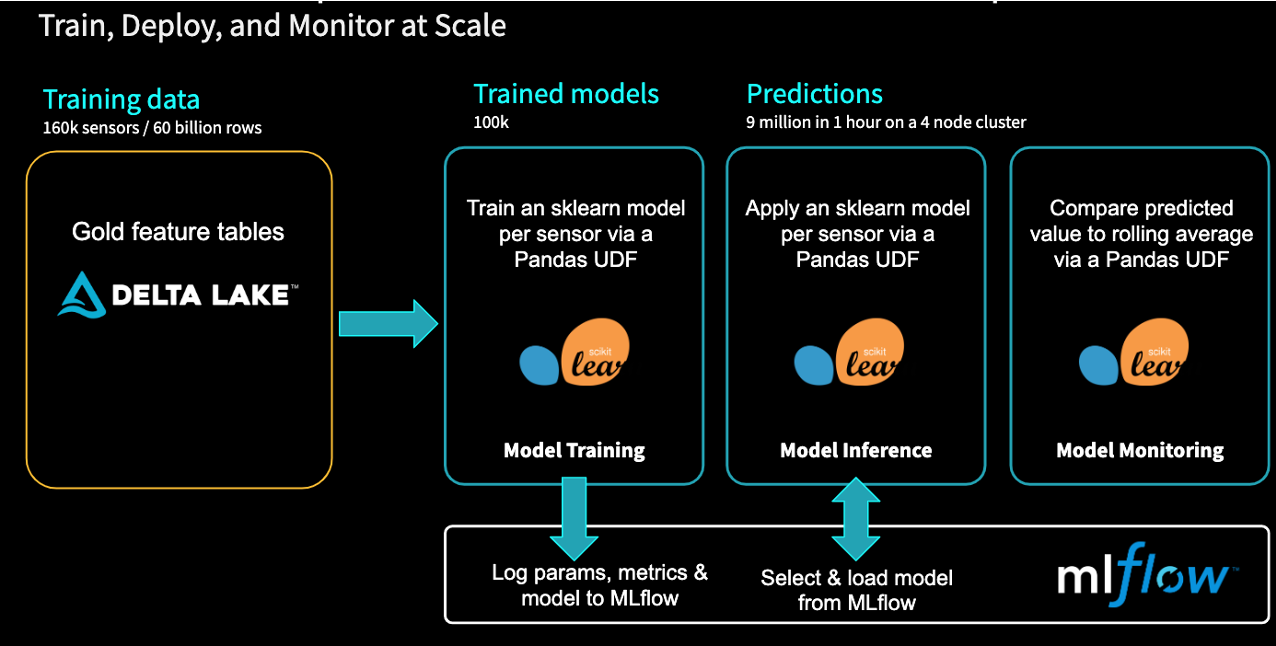 Delta + MLflow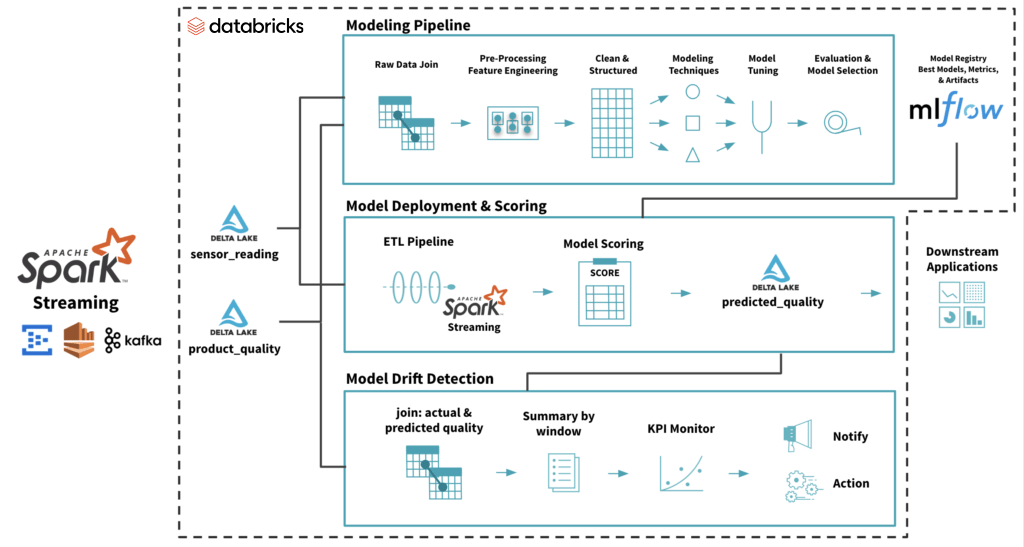 Other Issues
DL Optimization
Quantization: reduce precision of mathematical operations
Train normally (e.g. on 64 bit numbers)
Reduce to 32 or 16 bit for deployment
Generally see 3x improvement
Weight pruning: reduce size of architecture
Model topography: retrain using different architectures
e.g. compare MobileNet to VGG16
Featurization Logic
Apply the same logic to training and scoring data
Look into MLflow's pyfunc
Confirm production data is available in training